Naming Ceremonies – unsolicited praise
All feedback reproduced with the permission of the parents
* * * * *
Hi Joe,
I just want to say thank you so much for conducting the Naming Ceremony. So many people thought it was a lovely ceremony and so personal. I felt everything from the planning of the day to the day itself was completely within our control. If there were things we did or didn't want, it wasn't a problem. This was very reassuring as we had never been to a Naming Ceremony before. We really felt it was a day we will never forget and hope we have created some great memories for Shay to look back on in years to come. Thank you so much for being the celebrant on our very special day.
-Sandra & Garreth, parents of Shay, whose Naming Ceremony was conducted at his home in Co. Meath, 13 August 2017
* * * * *
Hi Joe, Thanks for lovely ceremony. We, and all of our guests, enjoyed it from start to finish. It was personal and filled with both emotion and humour. Here are some pictures to enjoy: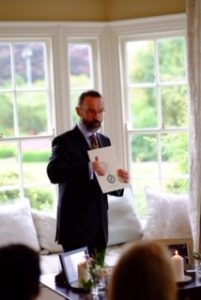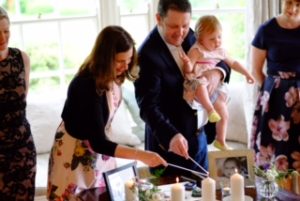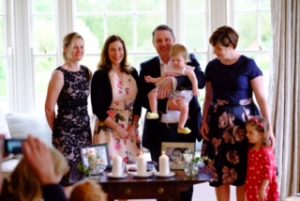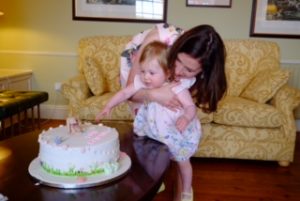 – Parents Jana & Stewart celebrating their daugther Suvi's naming ceremony at Tattersalls Country House, Co. Meath, 24 July 2016
* * * * *
Joe thank you so much for conducting the ceremony and for all of your efforts to make the naming day special. Everyone said it was so personal and friendly and we thought it was just perfect. Finn had a great day (even though Pika [the dog!] tried to steal his thunder with the rubber chicken). Mam won't let anyone leave on an empty stomach so glad you got a bite to eat.
Thanks again,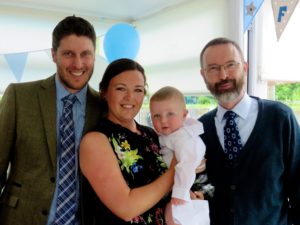 – Aoife & John and their baby son Finn after naming ceremony conducted at home in Navan, Co. Meath, 12 June 2016
* * * * *
Hi Joe,
We couldn't finish our day without saying thank you so much for everything today. You were amazing, so kind and extra patient.
I think I will always remember that my brother made it to the ceremony and thank you for waiting for him.
We were so pleased with the ceremony and the feedback from everyone was brilliant.
We are truly blessed to have Jessica in our lives and were delighted to be to celebrate our joy with our family and friends today.
– Michelle and Rory, after naming ceremony for their daughter Jessica at Ratoath GAA, Co Meath, 11 June 2016
* * * * *
Hi Joe,
I hope you are well. Just a quick mail to say thanks again for Alex's naming ceremony. We got so many compliments from our guests and many of them said it was the nicest baby welcoming event they have ever been to. It was just perfect for us. Thank you as well for your lovely words for Alex in his guest book and for leaving your print on his tree.
Hopefully we might see you again if we have another child 🙂
 – Joanne & Joey, parents of Alex whose Naming Ceremony was held at Johnstown House 13 March 2016